Hi! My name is Karina Pokusaeva (Kaplun). I am a PhD-trained microbiologist, scientist, wellness advocate, lecturer, blogger, wife, mother of two beautiful children, and a real food lover. I've worked as a researcher in the field of microbiology in academia and industry for over 10 years.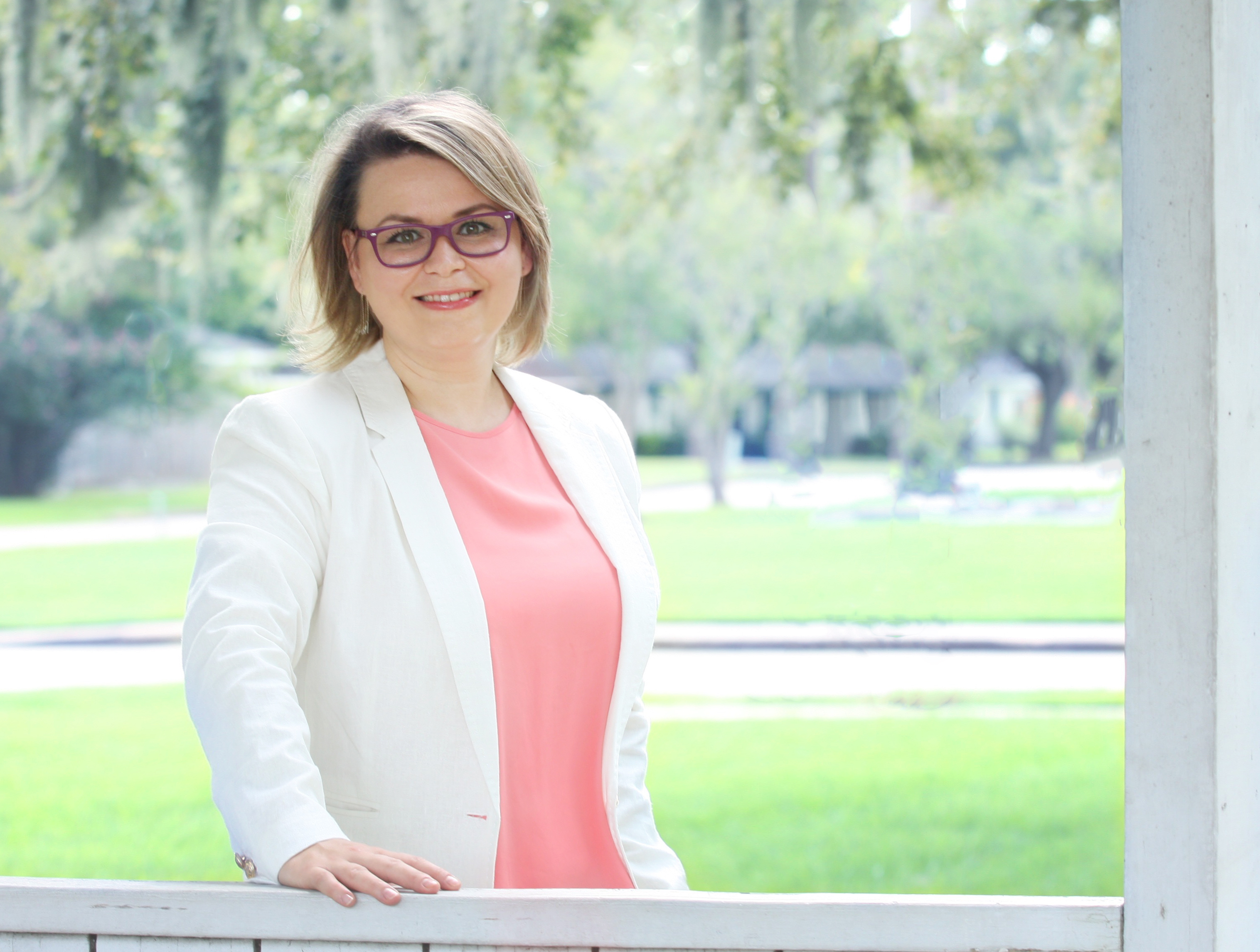 I was born in the capital of a small but beautiful Eastern European country Lithuania – Vilnius. Here are a few details about my credentials. I graduated from Vilnius University with BS in Biology and MS in Microbiology, where the focus of my research was antimicrobial peptides, also called bacteriocins, produced by thermophilic (living in hot temperatures) bacteria found in oil wells. As a side note, quite a few gut bacteria also produce these peptides to help us fight infections.
I received my Ph. D. from University College Cork and APC Microbiome Institute, which are located in green and rainy Ireland, on the topic of probiotic Bifidobacterium breve and its carbohydrate metabolism. Basically I looked at what promotes the growth of good bacteria. At that point only a few people knew the term probiotics but noone really knew what they were.
Then I moved to the United States of America and continued my research in the area of intestinal microbiota and probiotic bacteria in the Department of Nutrition and Food Science at Texas A&M University and Versalovic Lab in the Department of Pathology and Immunology at Baylor College of Medicine and Texas Childrens Hospital. Here I researched how good bacteria, specifically Bifidobacterium dentium, interacts with our enteric (intestinal) nervous system and what the outcomes of this interaction are. I was also involved with research on another probiotic strain Lactobacillus reuteri, which is scientifically proven to provide a number of health benefits, starting with antibacterial properties and ending with potential to change social behaviour. In addition, I am teaching Biology and Nutrition course at Houston Community College.
See my interview from an international conference ASM-2012:
To sum it up, I have experience in research focusing on intestinal beneficial microbe-host interaction (in particular microbiota-gut-brain axis) as well as oilfield microbiology combined with professional experience in the Pharmaceutical Industry. During my research years I presented scientific work internationally and published a number of research articles in well respected scientific journals. My passion is to help people understand science of gut microbiota, probiotics and in general gut health through this blog @MyGutMatters, that I am building based on all my knowledge and cutting edge science. 
If you have any questions, a topic in mind that you would like me to cover, would like to work with me or simply share your thoughts please contact me.
Consultations are available at a fee. For more information click here.